ING Art Centre
A lively exhibition centre in Brussels dedicated to modern and contemporary art.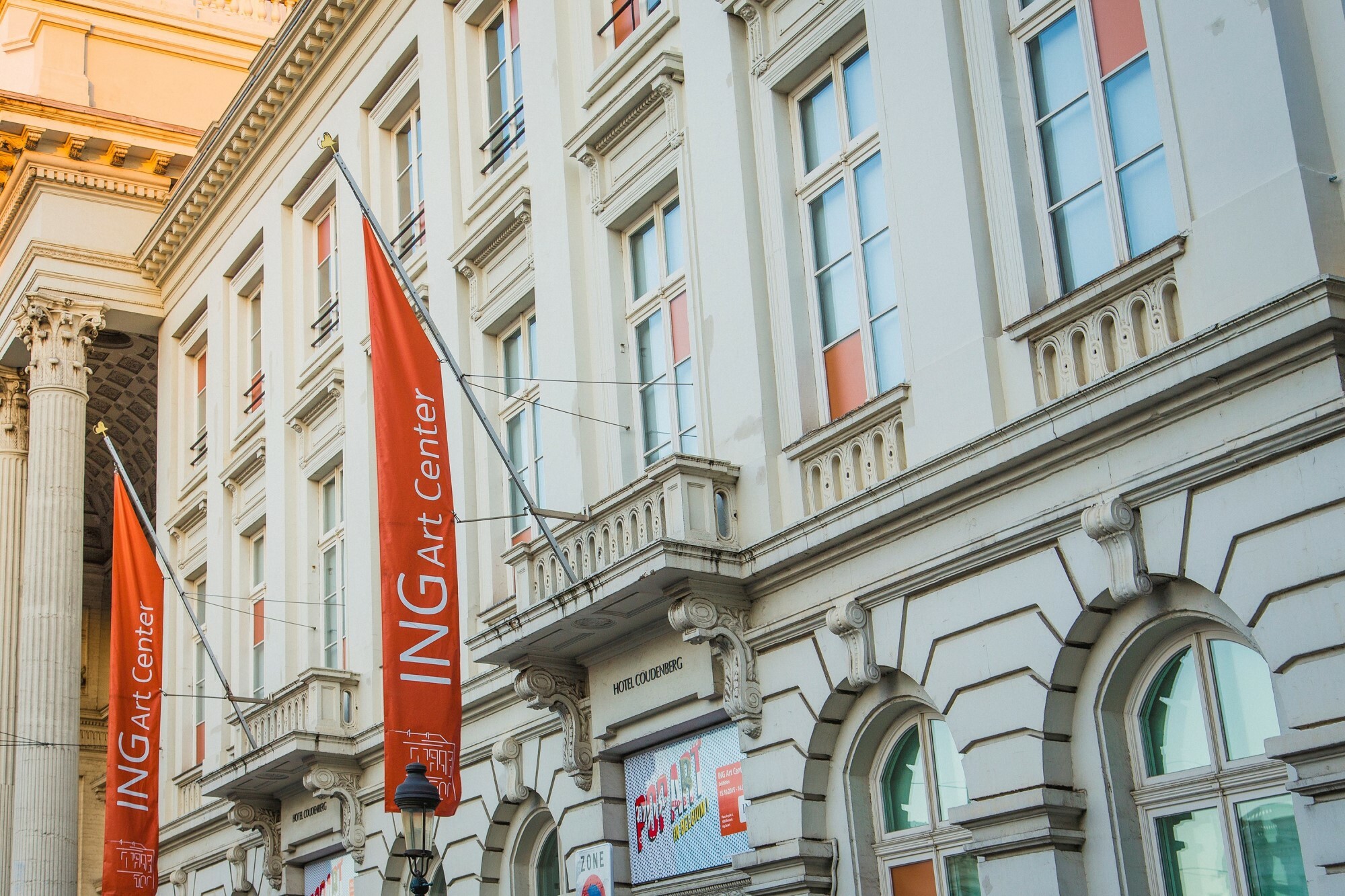 Exhibitions in the ING Art Centre
Since its launch in 1986, the ING Art Centre has been an active cultural partner in Brussels. Dedicated to modern and contemporary art, the centre hosts temporary exhibitions devoted to artists such as James Ensor, Peter Kogler, Christo and Jeanne-Claude. It also hosts thematic exhibitions such as Pop Art in Belgium, Guggenheim. Full abstraction and Revolution. Records and rebels 1966-1970. The exhibition in 2019/2020 was entitled Love.Hate.Debate. Its aim was to start a conversation with the ING collection. It reflects in an innovative way our commitment to art, how ING is embedded in today's society, and its desire to help make art accessible to all.
Food for thought
The ING Art Centre presents a programme of events that gives visitors more food for thought and the opportunity to enhance their experience. With more than 60 exhibitions under its belt, the ING Art Centre has attracted more than three million visitors.