Our History
Dig deeper. When did we start? And where lie the origins of the ING Collection? It's all answered here.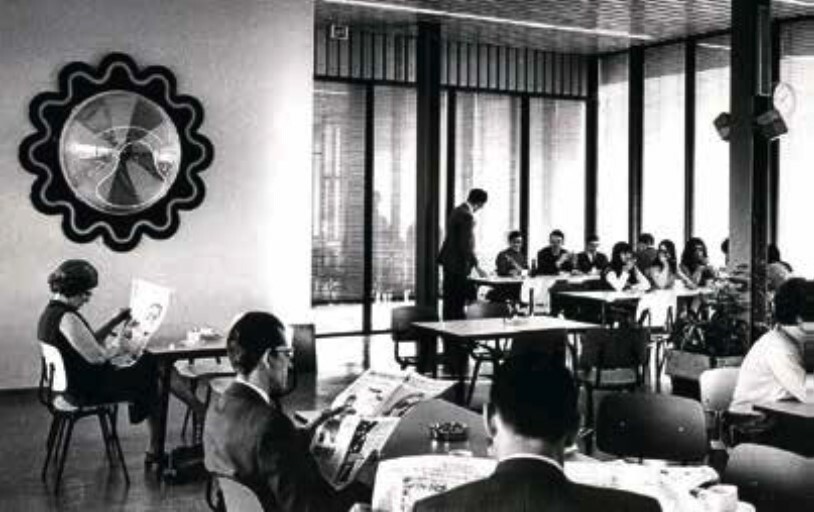 Our History
The ING Collection was started in 1974 by one of our predecessors, the NMB Postbank Group for its new headquarters in Amsterdam. It was founded around two figurative art movements in the Netherlands: the Magic Realists from the 1920s and 1930s and the Northern Realists of the 1980s.

Over the years, new collections have been added through various mergers and acquisitions. These include the collections of Postbank and Nationale-Nederlanden in the Netherlands, Bank Brussels Lambert (BBL) in Belgium, Barings Bank in London and ING Bank Slaski in Poland.

Mergers and acquisitions
Baron Léon Lambert, a Belgian banker with a passion for contemporary art, started the former Lambert collection in the early 1960s with international avantgarde artists. His collection merged with the collection of the Banque de Bruxelles to become the BBL collection and represents major artistic movements of the late 20th century. In 1998, it was incorporated into the ING Collection.

ING acquired British merchant bank Barings in 1995. Its art collection was started in the 1920s and includes portraits of members of the Barings family, 18th and 19th century English watercolours and figurative works by 'early-modern' British artists. ING has set up a charitable trust to manage the Baring Archive and the associated historical portraits – a collection that has been given Designated Status by Arts Council England.

In Poland, ING is one of the first companies to collect local contemporary art from the 1990s onwards, including paintings, photographs, drawings, videos and sculptures. The works are owned by the ING Polish Art Foundation, which was founded in 2000 to promote and support the development of local artists.