ING Talent Award 2017
The ING Talent Award is an international, purpose-driven initiative that gives new photography talent from Europe a united platform to present their work on a global scale.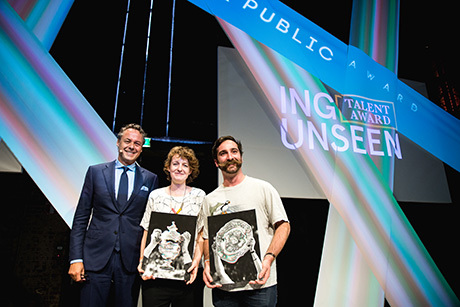 Theme
In 2017, five emerging European photographers were selected to create a photographic work on the theme of Common Ground: Encouraging the Discovery of Similarities Amongst Differences.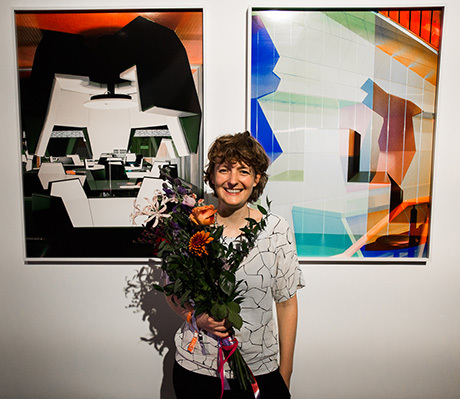 Jury Prize Winner
Andrea Grützner won the ING Talent Award 2017 Jury Prize for her photo series Hive. The judges selected Grützner because they felt her work was clearly connected to the theme of common ground. It explores how we collectively experience shared space and invites viewers to think about their place within it. At first glance, Grützner's artworks seem like straightforward, albeit abstract, photos. They are actually collages, which she creates from an amalgamation of images. She was awarded €10,000 to help fund future artistic projects and further her budding career.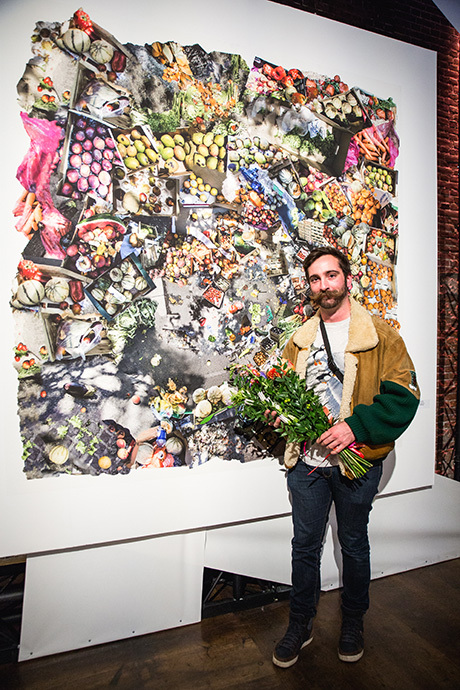 Public Prize Winner
The Public Prize was decided by an online poll. The winner, Robin Lopvet (b. 1990, France), was awarded a commission to create new work for the ING Collection. Économe de Marché is a collage of an aerial image of discarded fruit and vegetables from a market in Arles, France. Lopvet lived in Arles for three years, where he would visit the market twice a week. He noticed that a large amount of food was discarded, much of it still edible. For over a year, Lopvet ate almost entirely from that food. This collage represents a single day of what was thrown away. This work is a metaphor for all the food waste produced in Europe.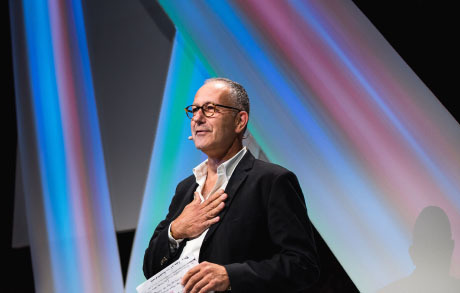 Coach
During the two-month creative process, the finalists were coached by esteemed photographer Nadav Kander.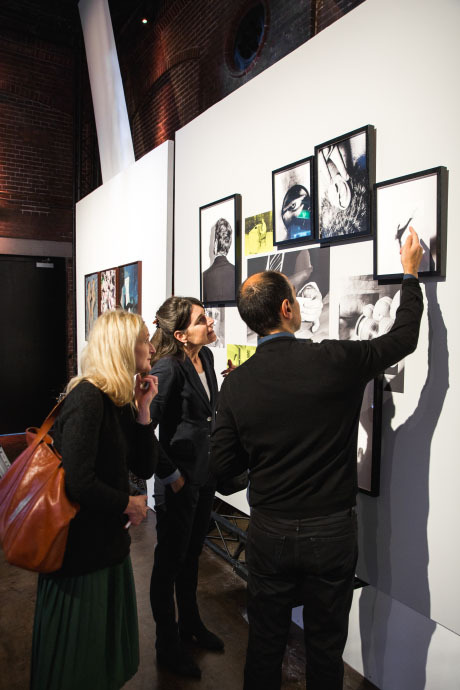 Jury
The Jury Prize winner was selected by three experts:
Maryam Eisler (photographer, trustee of Whitechapel, co-chair of Tate's MENAAC)
Francis Hodgson (professor of Culture of Photography, head of photographs at Sotheby's, founder of Prix Pictet)
Anna-Kaisa Rastenberger (professor of Exhibition Studies and Spatiality, University of Arts, Helsinki)
Scouts
This year's talented finalists have been selected by the following experts:
Franek Ammer (Co-Creator, Wroclaw's TIFF Festival, curator at the Fotofestiwal team in Łódź)
Tim Clark (Editor-in-Chief and Director, 1000 Words Photography Magazine)
Lucy Conticello (Director of Photography, M, Le Monde)
Zippora Elders (Artistic Director, Kunstfort bij Vijfhuizen)
Celina Lunsford (Artistic Director, Fotografie Forum Frankfurt)
Sebastian Vaida (Artistic Director, Photo Romania Festival)
---
ING Talent Award 2017 Finalists