Henk Helmantel wins Sacha Tanja Medal!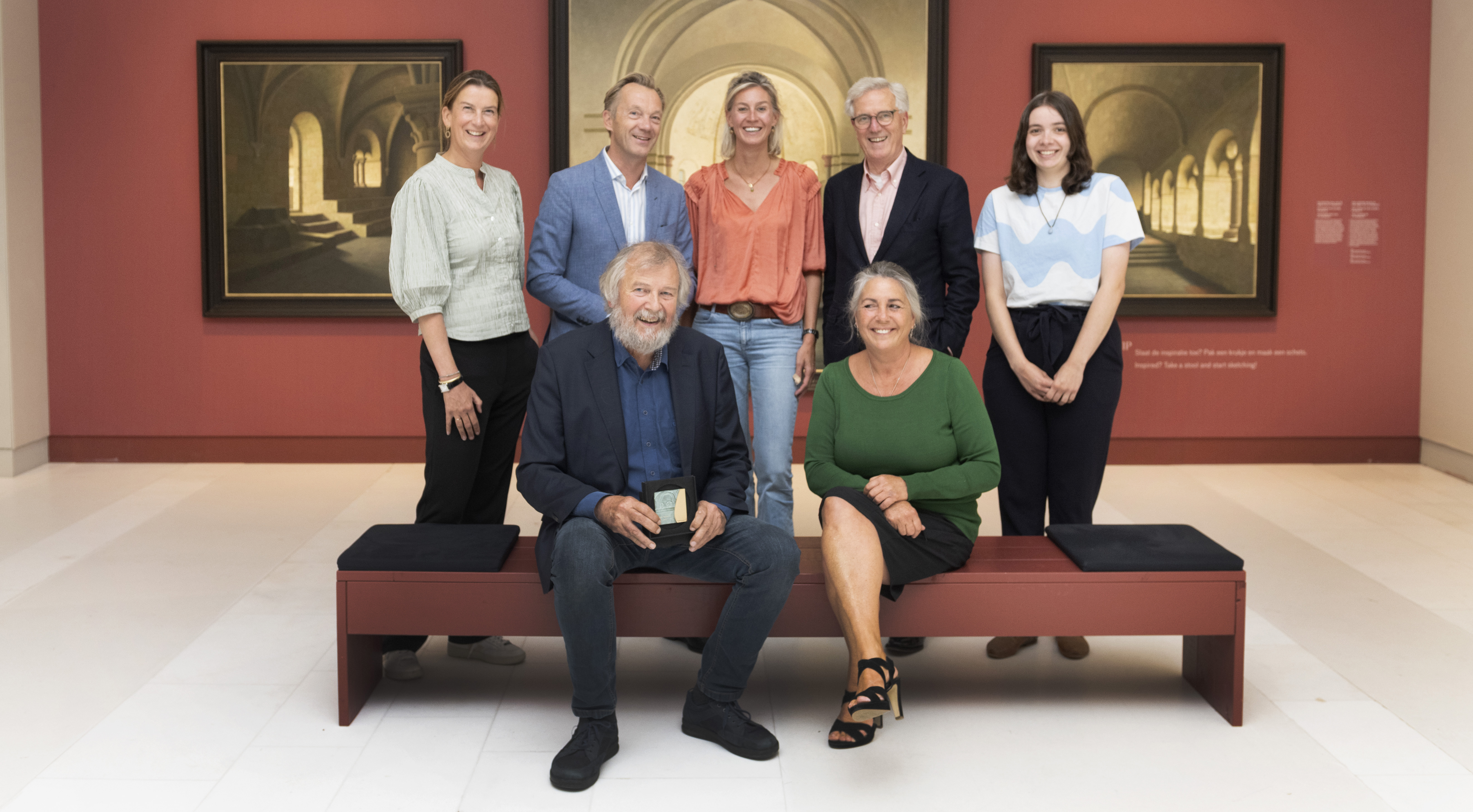 Last Friday the Sacha Tanja Medal was presented to Henk Helmantel (1945). His award-winning oeuvre consists mainly of still lifes and interiors of medieval churches and monasteries. The 75-year-old painter is seen as one of the most important artists within contemporary realism in the Netherlands.
The Sacha Tanja Medal
Sacha Tanja (1942-2004) was chief curator and icon of the ING Collection and committed herself to Dutch figurative painting throughout her work. Since 2005, the Sacha Tanja Medal has been awarded every year to an artist or someone who is committed to figurative art. The prize is associated with a cash prize of 10,000. Helmantel's work was acquired early on for the ING Collection. Today there are five of his works in the collection.
Jury
The prize was presented by jury members Emily Ansenk (Director of Holland Festival), Sanne ten Brink (Head of ING Collection), Joop van Caldenborgh (Caldic Collection), Robin Speijer (artist and last year's winner) and jury chairman Wim Pijbes (Director of Droom en Daad Foundation). "Helmantel's work, loved by a large audience, is the epitome of realistic painting in the Netherlands. Today's winner is more abstract and contemporary than many people think. Right now, during the pandemic, his work is more topical than ever. With his paintings he invites the viewer to contemplation, to peace and quiet. And he emphasizes the beauty of the everyday things around us," said Pijbes.