Kevin Osepa on loan to Dutch Design Week Eindhoven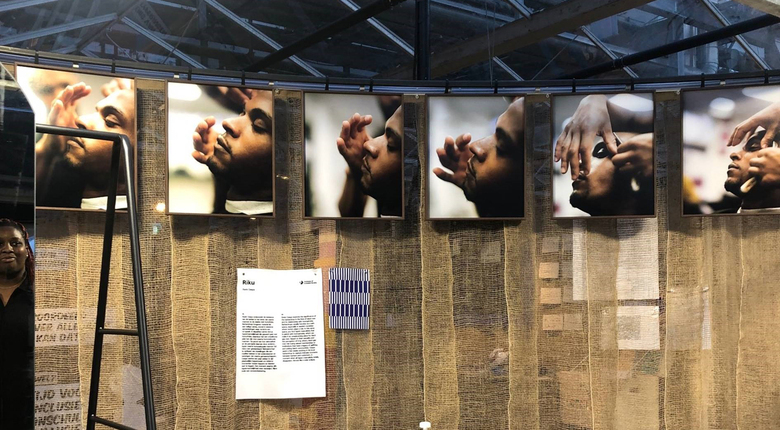 From the 16th until the 24th of October Sinta Ketu 1 till 6 (sit still), from the series Riku, by ING Talent Award winner Kevin Osepa, will be on show at the Dutch Design Week in Eindhoven. Back from a one-year Covid break the largest design event of Northern Europe is celebrating more than 2600 designers.

The Embassy of Inclusive Society
This year the Dutch Design Week includes The Embassy of Inclusive Society; a place where participation for all and inclusiveness in the world of design are the themes of discussion. The Embassy has taken the form of a hair dresser: any visitor and non-visitor can sit down and get their hair cut. This represents the inclusive theme; the hair dresser is a place where all kinds of people meet. Osepa's work fits perfectly with this chosen theme, as it asks questions about inclusiveness in the barbershop
Sinta Ketu (sit still)
In this work Kevin Osepa explores the importance of the barbershop to black men and its relationship with homophobia. These barbershops usually function as a safe space in the face of racism. But they're unwelcoming to black gay men. Osepa spent a few weeks working in his local barbershop to capture intimate moments between barber and customer when all that hyper-masculinity briefly vanishes.

New work!
In 2019 Osepa won the public prize of the ING Talent Award with this series. His prize was a commission to make an artwork for one of the ING offices. His artwork Klof: Bario di Spiritu is now on display in our new office Maple!