New acquisition of work by Fernando Sánchez Castillo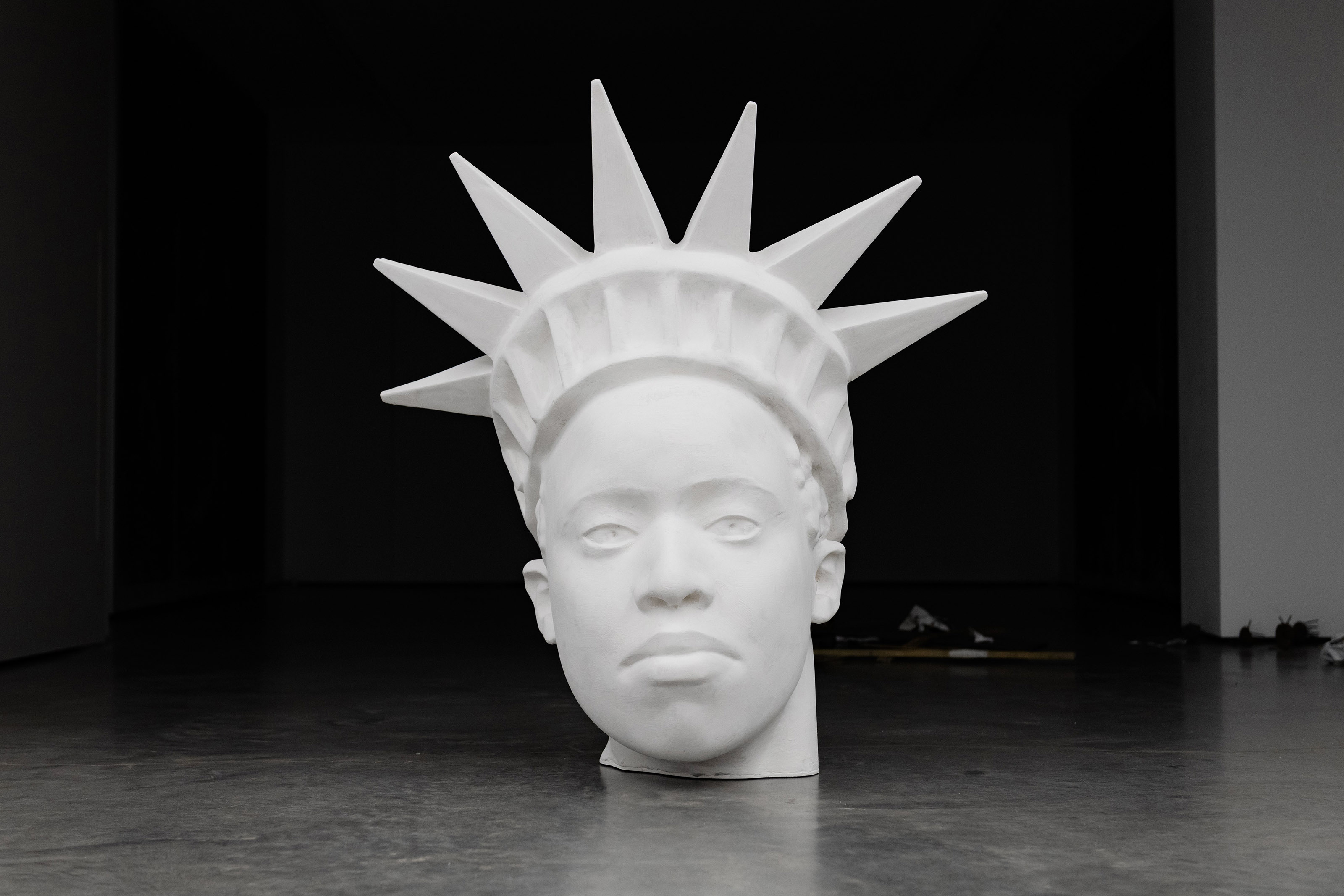 Proposal, a sculpture by Spanish artist Fernando Sánchez Castillo, is an important, new addition to the ING Collection. The collection reflects live topics in society. This work of art is a prime example.

Time for change
With this work, Sánchez Castillo proposes an alternative model for the Statue of Liberty, one which is more in sync with the times. This iconic monument, which stands for freedom, depicts a different woman today than what the artist had originally conceived. Sánchez Castillo explains: "In the initial sketches, the Statue of Liberty was a black woman. But the French government gradually started to interfere, and the statue became a way to seal the trading relations with the United States. It became a diplomatic gift. And in those days, an African face was a bridge too far. Bartholdi ultimately modelled it after his mother." High time for change, says Sánchez Castillo.
Monuments and iconic images
Monuments and iconic images from the mass media play a big part in the work of the Spanish artist. He's interested in the idea of transformation and how images can rise and fall in importance in today's world where reality seems so easy to manipulate.

Subjects such as inclusion and diversity form the cornerstones of ING. This work of art will help us to make these subjects visible.