New acquisition: The Shift of Meaning by Brigitte Kowanz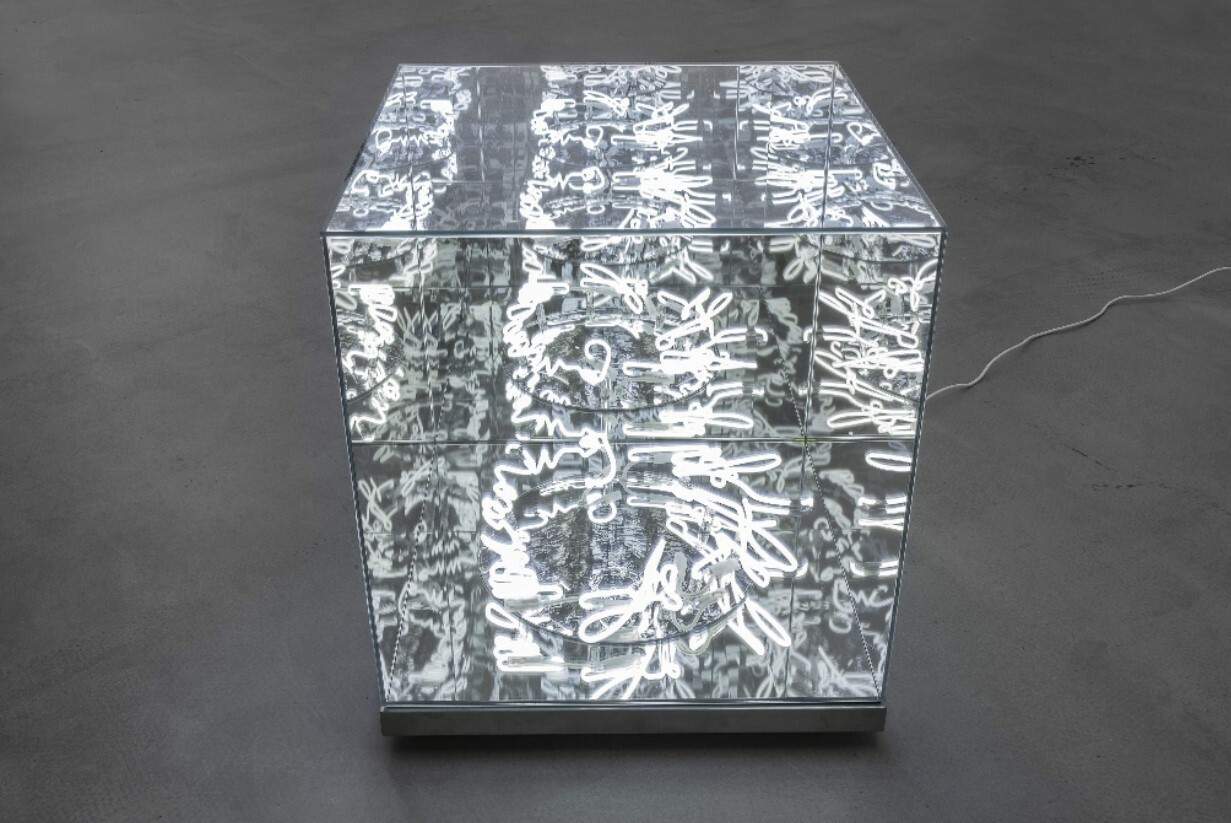 Brigitte Kowanz's art is characterized by the medium light. Since the early 1980s, her work focused on investigating light in combination with space. Light and space is also the central theme in ING's new acquisition The Shift of Meaning (2020).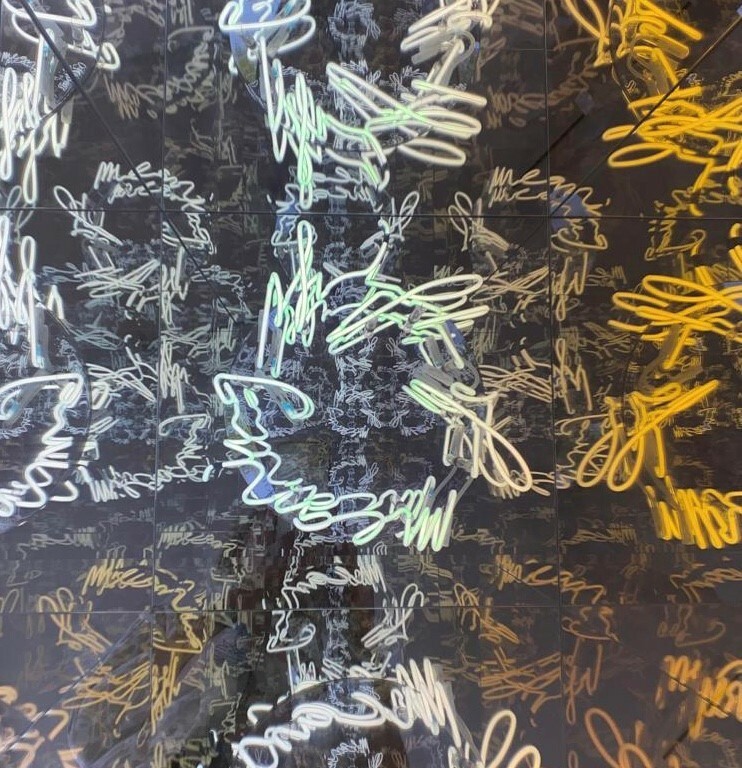 The Shift of Meaning
This work of art consists of a mirror box with neon lights inside. The focus of Kowanz's practice is the ability of light to carry information. Here she accomplishes this by forming a text with neon tubes, saying "Shift of Meaning". It refers to the ever-changing world, which is a relevant theme for ING as the bank always has to respond to the fast-changing world.
Light, space and mirrors
Kowanz explains: "Light is energetic and endlessly multi-layered, it is omnipresent and uncontainable; light makes things visible yet itself remains invisible or unnoticed. My interest lies in the possibly to create manifestations and facets of light that can be shown. The same applies to language, which also manifests and construct reality and meaning." Besides the white neon lights, Kowanz uses mirrors in this work to break down the boundaries between art and life, drawing viewers into her illuminated visions. The mirrors are making the light-box a reflective space, where our sense of orientation is warped.