Discover our latest commission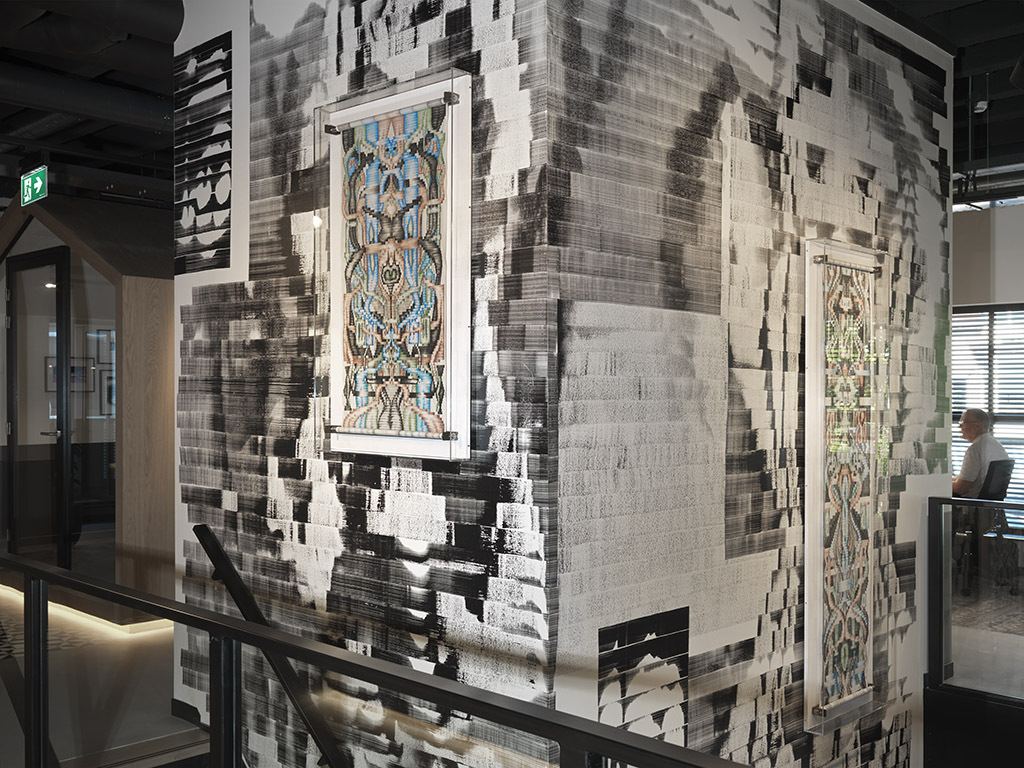 In 2023 ING Art Management continues to give commissions to artists.

Commissions
To ensure that all the offices and the ING-houses, have their own and distinctive appearance, artists are often given commissions to create an artwork especially made for an ING-building. This creates a uniform, yet unique atmosphere in all ING buildings. Commissions are also an ideal way to support artists and young talent.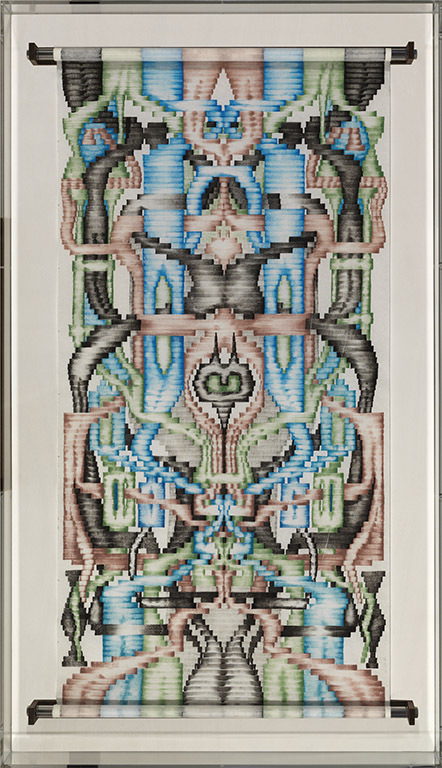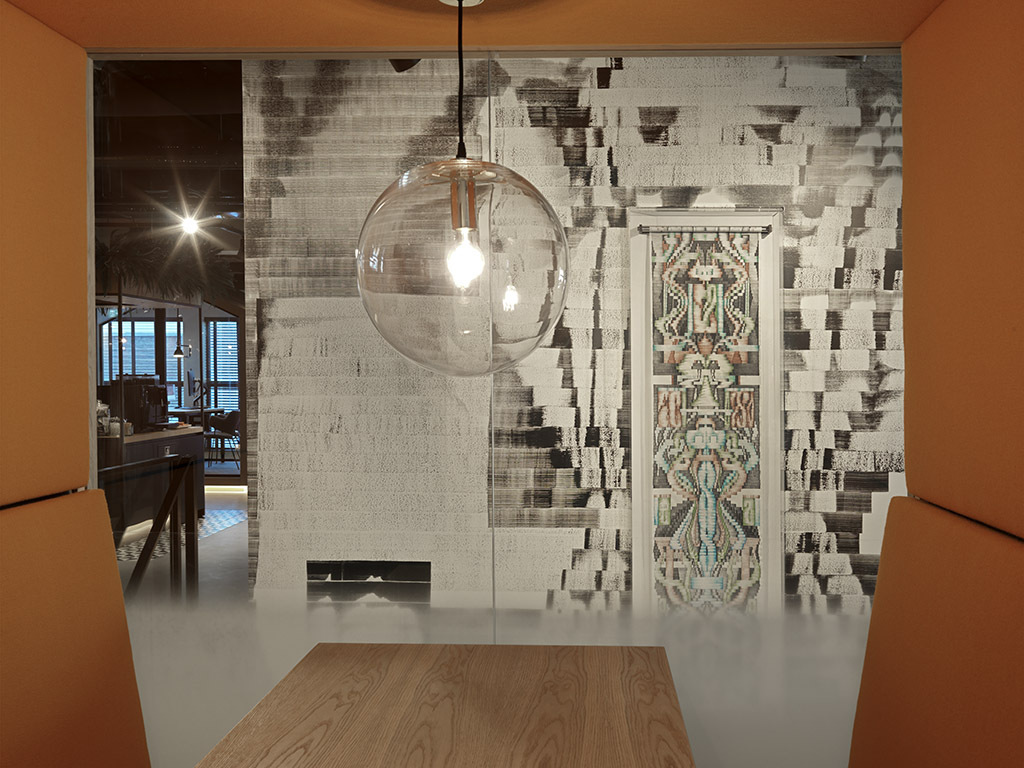 Vincent de Boer (1988)
Made specially for ING House in Hilversum, this wall painting was created line by line. Along with the two drawings on rolls, the painting is part of Intersect, a work of art by Vincent de Boer. The title refers to one of the themes that can be discovered in this work: insects.

Vincent has a background in calligraphy. He uses small calligraphy brushes to build up large drawings line by line. By varying the pressure of the brush strokes, he creates figures, signs and symbols, which you can discover if you look closely.

Vincent used patterns and waves to make a visual connection between the wall painting and the two separate drawings. Those look just like they came out of a printer, but they were actually made by using Vincent's 'drawing machine'. That machine works only with human input. Vincent therefore makes reference to the current period of time with its many technological advances but where human input is indispensable.

All works of art in this ING House are part of the ING Collection, and each of them has its own special connection with paper.