SWING by Marjolijn Mandersloot on loan to Kunsthal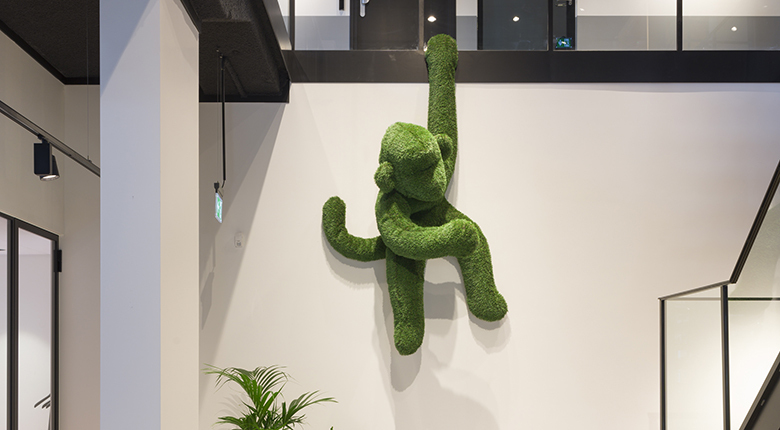 Kunsthal Rotterdam has asked to borrow the ING Collection's SWING by Marjolijn Mandersloot for its We Are Animals exhibition (5 February – 23 May).
Cuddly ape
Mandersloot was specially commissioned by ING to make this cuddly, swinging ape for the new ING House in Den Bosch. More than 2.5 metres high, the ape playfully hangs from the railing, checks out the surroundings and looks like he's about to leap down.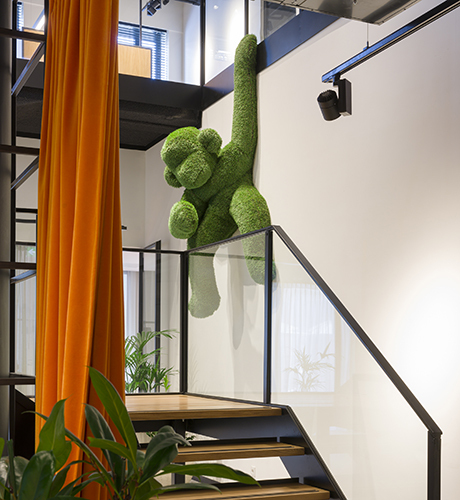 Nothing is what it seems
Mandersloot's giraffes, rabbits and bears are instantly recognisable but never predictable or boring. By using surprising materials, scaling details up and down, and placing the animals in positions that grab our attention, Mandersloot plays with reality while adding an element of amazement and surprise. Nothing is what it seems in the work of Mandersloot.

Sharing art
SWING will be on display at The Kunsthal along with works by more than thirty other contemporary artists. One of the main goals of the ING Collection is to share the works of art in the collection with a large and diverse audience. ING has been a major sponsor of The Kunsthal since 2015.

Click here for more information about the exhibition.