ING donates art to Zeeuws Museum and Rijksmuseum & de Ateliers receives 30% of auction result.
ING donates eight artworks from the ING Collection to the Zeeuws Museum and Rijksmuseum. They were allowed to make a selection of those works that were auctioned off in November last year. The total proceeds of the auction was nearly €600.000. The majority of the proceeds (70%) was refunded to the living artist. The other 30% is donated to De Ateliers.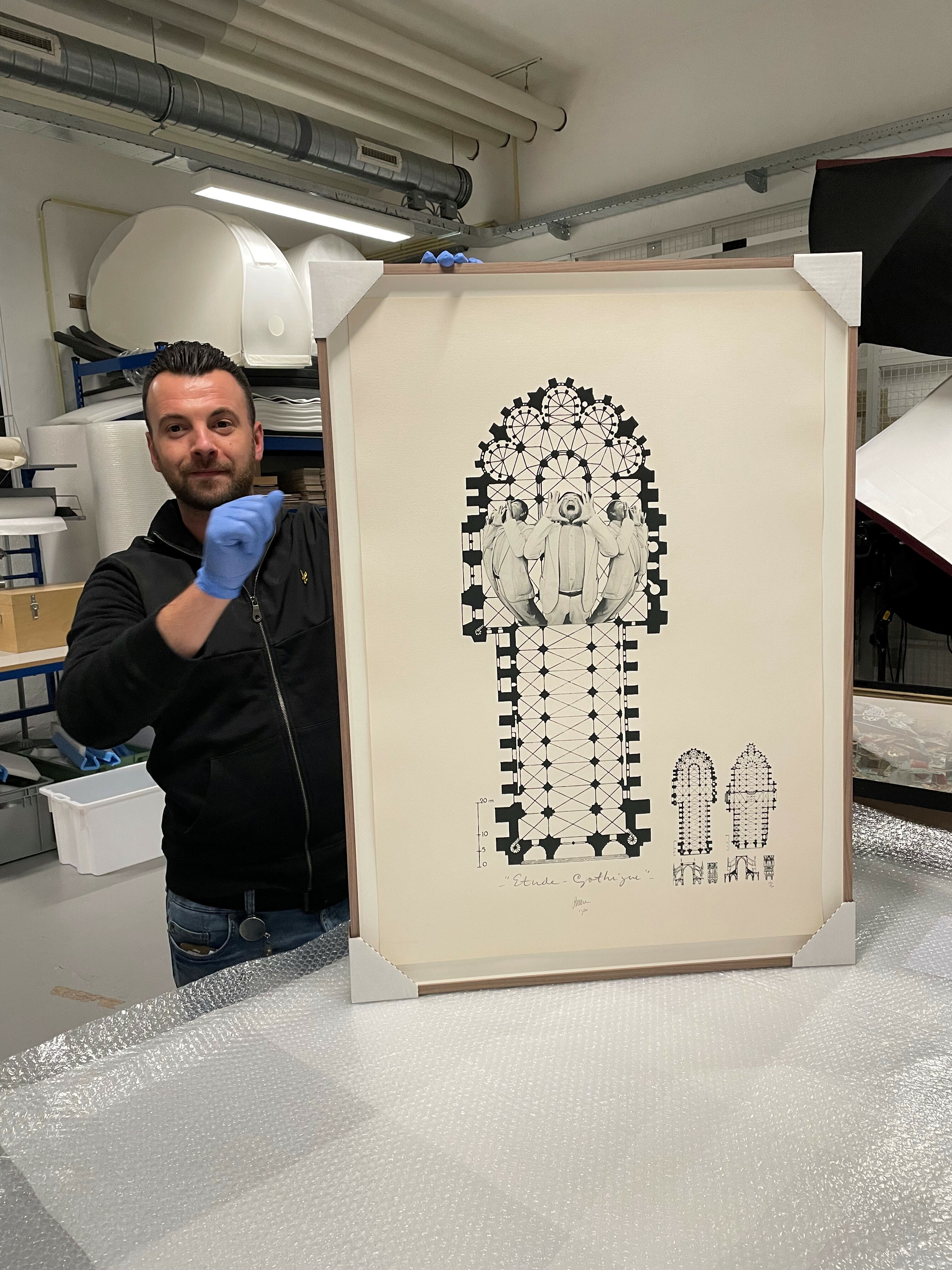 Work by Marinus Boezem moves to Zeeuws Museum
Marjan Ruiter, director Zeeuws Museum: "This work by Marinus Boezem is a valuable addition to our collection. We already own several works by Boezem that show the cathedral of Reims. About the cathedral Boezem says: 'In it I see the pinnacle of man's ability to visualize three-dimensionality. Moreover such a cathedral had a very basal function. It was also a refuge and at the same time a commonplace for the people.' The Rijksmuseum could add seven works of art to their collection. According to the museum they enrich the collection of 20th century art and the museum is grateful for the donation.
De Ateliers receives 30% of the auction proceeds
The total proceeds of last years' auction was nearly €600.000. The majority of the proceeds (70%) was refunded to the living artist. The other 30% is donated to De Ateliers, an international institute for talent development of young visual artists. Martijn Hendriks: "We are very pleased with ING's encouragement and support to make new, groundbreaking initiatives possible. With this donation we can create new possibilities and stimulate exceptional art by artists that are part of De Ateliers."